Description
Travel longer with up to 165 hours of battery life in tracking mode and up to 425 hours in expedition mode.
Two-way messaging lets you share the moment with the ones who matter.
Let your loved ones follow your adventure with location tracking.
Have an emergency? Trigger an interactive SOS alert anytime, globally.
Track your position in challenging conditions with multi-band technology and expanded GNSS support.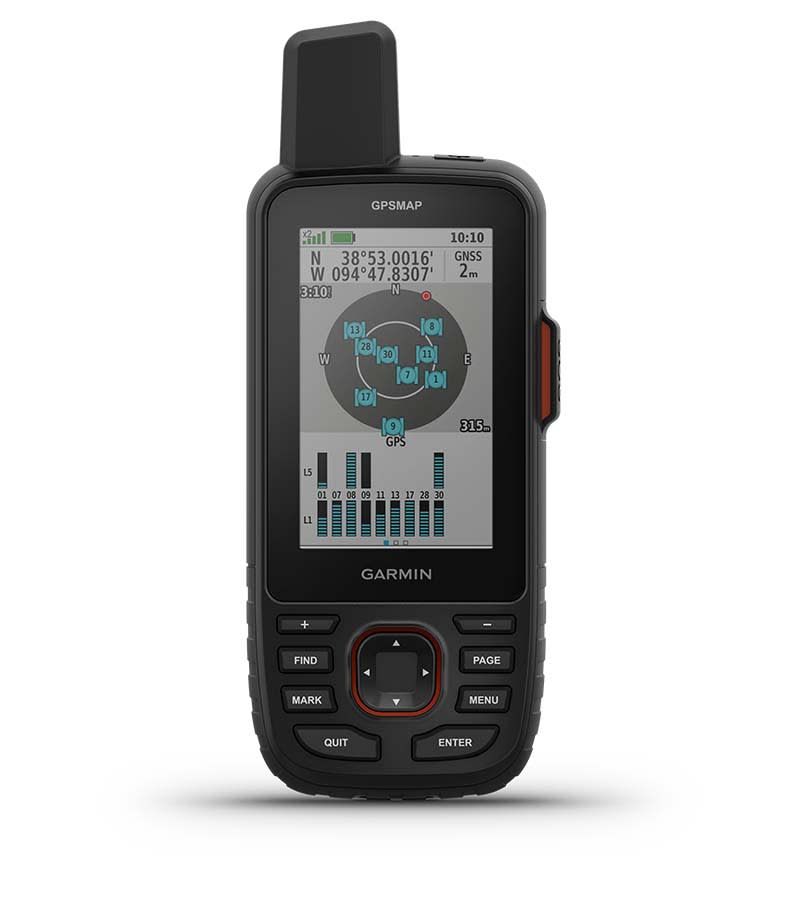 MULTI-BAND GNSS SUPPORT
Access multiple global navigation satellite systems (GPS, Galileo and QZSS). Get access to multiple frequencies sent by navigation satellites for improved position accuracy in areas where GNSS signals are reflected, weak or typically don't penetrate.
ABC SENSORS
Navigate every trail with ABC sensors, including an altimeter for elevation data, barometer to monitor weather and 3-axis electronic compass.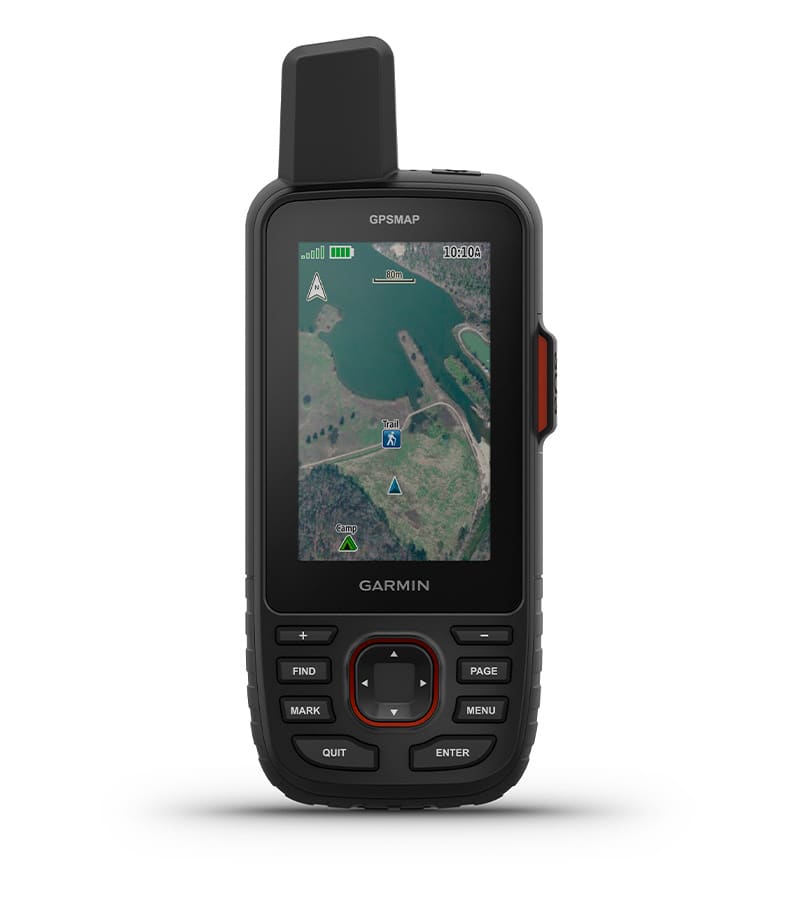 SATELLITE IMAGERY
Download high-resolution photorealistic maps directly to your device via Wi-Fi® technology. Easily find trails, pick stand locations and parking, create waypoints and more.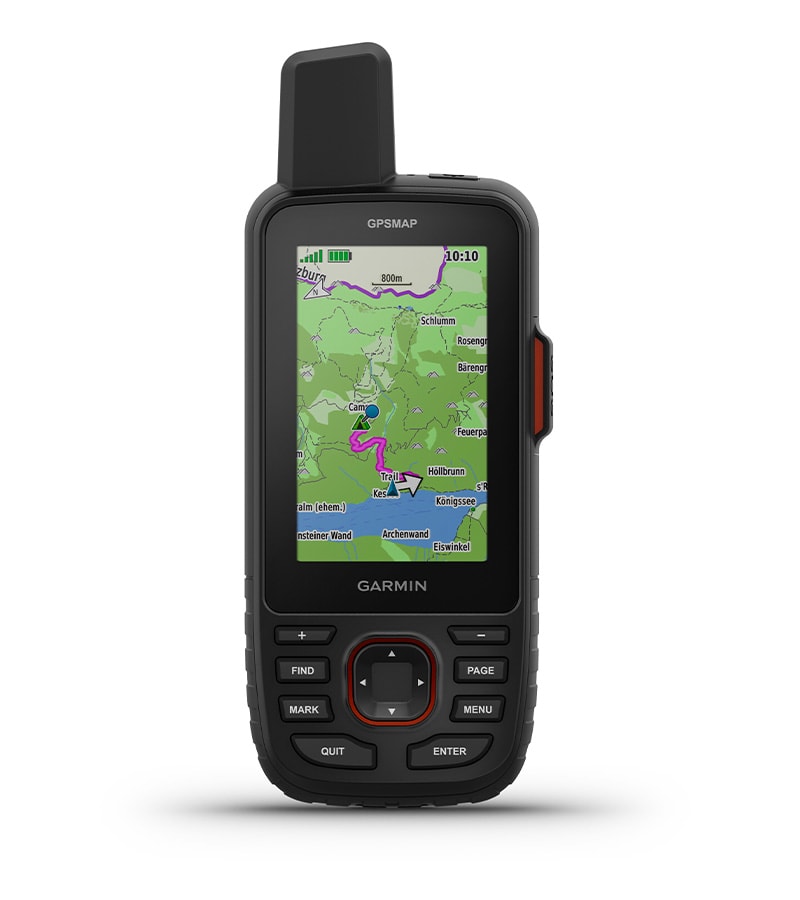 PRELOADED TOPO MAPS
Preloaded maps show you terrain contours, topographic elevations, summits, parks, coastlines, rivers, lakes and geographical points.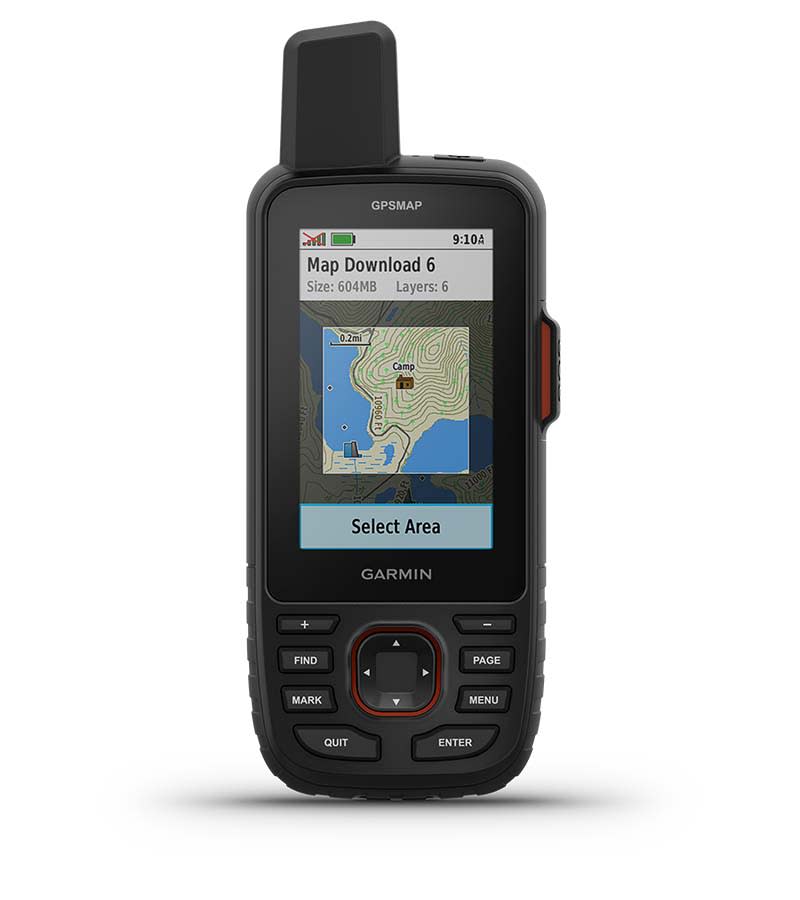 PREMIUM MAP FEATURES
With an Outdoor Maps+ subscription, you get public land information, landowner names, state plat maps, hunting management unit boundaries, BLM boundaries and more.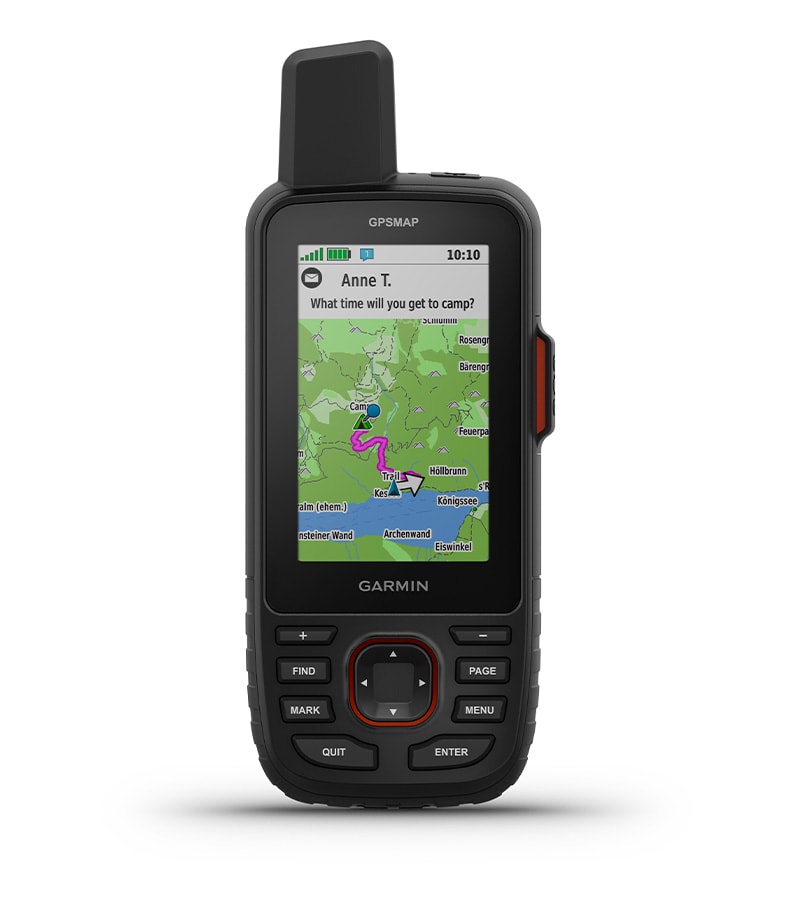 BATTERY LIFE
Turn on expedition mode, and get up to 425 hours of battery life while using inReach technology. In the default tracking mode, you get up to 165 hours of battery life, and your device will save your location every 10 minutes.